Formal education was difficult to come by for many Virginia Indians. Most had only limited access to public education until 1963. Some Virginia Indian communities established regional mission schools, but these generally provided education only through the 7th grade.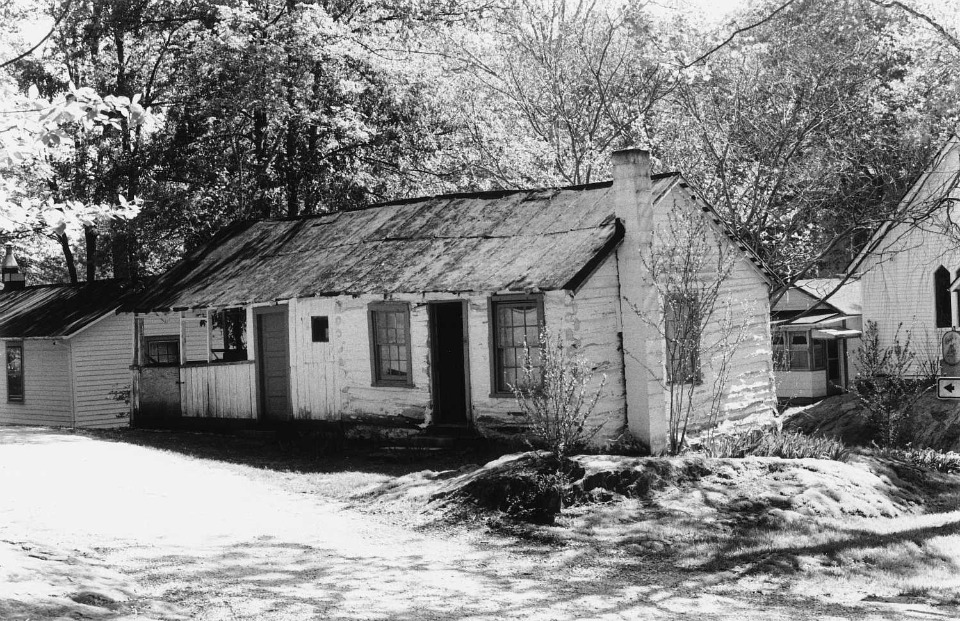 This photo is of one such school, built in the late 1860s or early 1870s by the Monacan people in Amherst County. Some children had to walk as far as five miles to attend this school, which became a registered national historic landmark in 1997 (when this photo was likely taken).
In the 20th century, public high school was available to Virginia Indian students only through segregated, blacks-only schools. Many families refused to send their children to these schools in an effort to maintain their cultural identity in the face of the 1924 Racial Integrity Act, which defined most Virginia Indians as "colored." Some families sent their children to schools run by the U.S. Bureau of Indian Affairs. A few of the Powhatan tribes sent their children to the Bacone School in Oklahoma, where they could complete high school and the equivalent of a community college degree. This process could be challenging for both students – many of whom had never before left their home counties – and their families.
Source: "Bear Mountain Indian School," still image, Department of Historic Resources, in "National Register Nomination: Bear Mountain Indian School", Amherst County, c. 2009, accessed November 19, 2018.
Instructions
Explore the following resources to learn more about historical thinking. Click on an image thumbnail to load it in the main area. After exploring all of the resources, continue to the next page.