Virginia Indians responded to the Civil War in much the same way they did to the American Revolution: they defended their homelands in ways that made the most sense to them. Some chose to remain neutral, while others, like the wounded Indian soldiers pictured in this 1864 photo, chose to fight. These soldiers were injured in the battle of the Wilderness and taken to Fredericksburg, Virginia, where this picture was taken.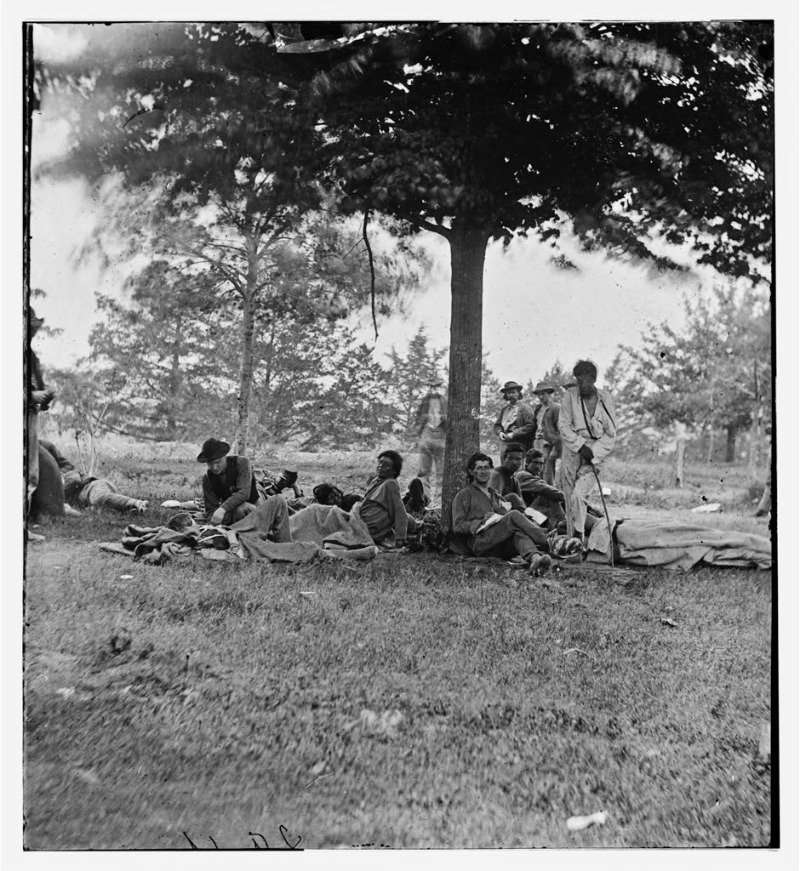 During the Civil War, some Virginia Indians fought for the Union and some for the Confederacy. There is evidence of Pamunkey men who served as gunboat pilots for the Union Army, but these men were kicked out of their local Baptist Church for siding with the "enemy."
As for many other Virginians, the decision of whether to fight, and which side to fight on, could be difficult. One of the Pamunkey men who worked for the Union Army, Terrill Bradby, later assisted anthropologists James Mooney and Albert Gatschet by teaching them about Powhatan culture. He also represented the Pamunkey at the 1893 Worlds Fair in Chicago.
Instructions
Explore the following resources to learn more about historical thinking. Click on an image thumbnail to load it in the main area. After exploring all of the resources, continue to the next page.