Download Transcript: Environment, Maps, and History
In this video, Smithsonian Curator Barbara Clark Smith analyzes a map of Virginia created by John Smith and published in Europe in 1612. Barbara Clark Smith discusses some of the reasons John Smith focused on certain environmental features and not others.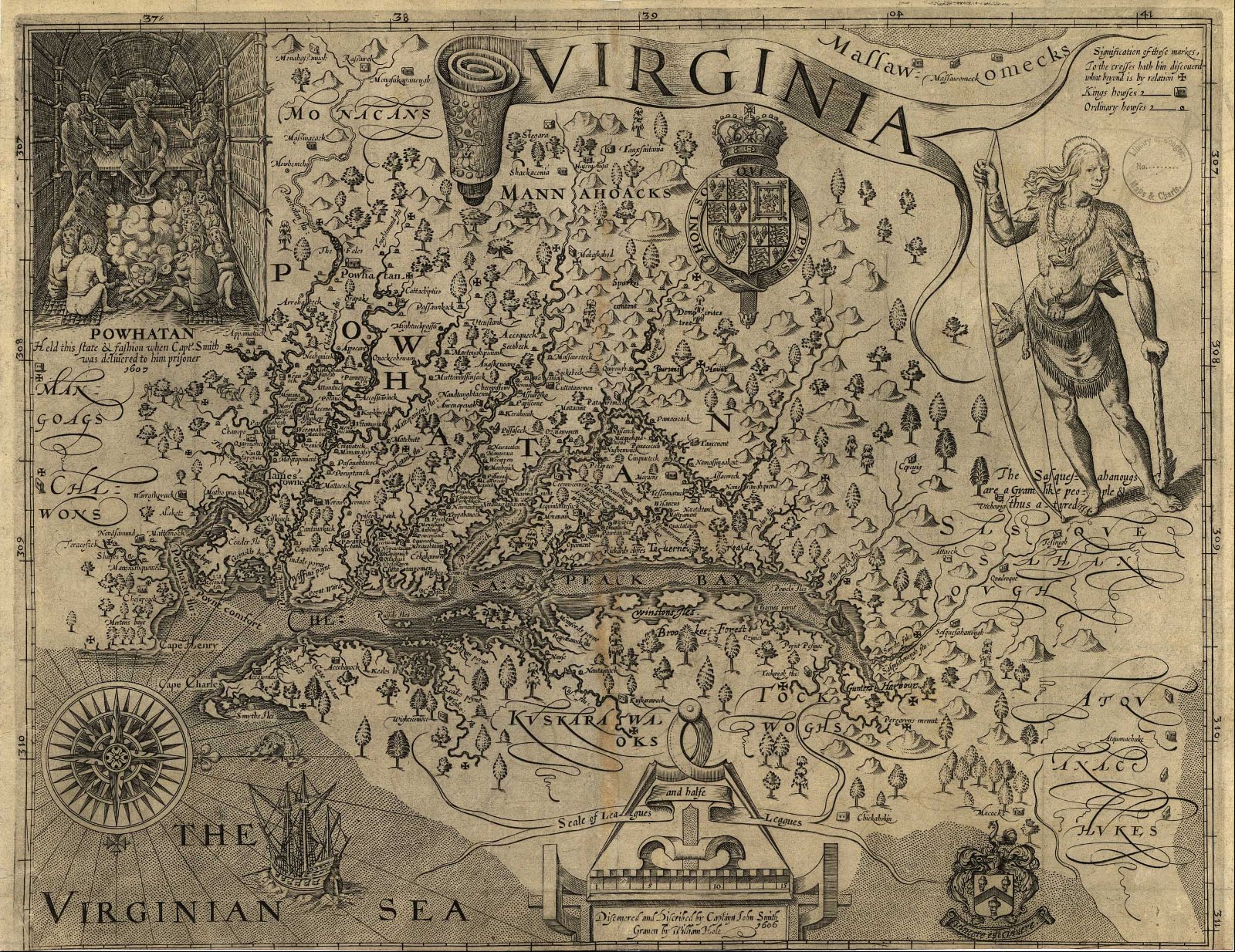 Maps provide a valuable window on the relationship between history, people, and the environment. Historians can analyze maps, such as the map of Virginia discussed in this video, not only for geographic features and landforms, but also for an idea of what the map's author felt was important or relevant to his or her audience.
Source: Roy Rosenzweig Center for History and New Media, John Smith Map: About the Map (Fairfax, VA, 2010), accessed September 17, 2011. Full video in Roy Rosenzweig Center for History and New Media and Loudoun County Public Schools, "Source Analysis: John Smith Map" Foundations of U.S. History, accessed September 16, 2011.
Instructions
Explore the following resources to learn more about historical thinking. Click on an image thumbnail to load it in the main area. After exploring all of the resources, continue to the next page.